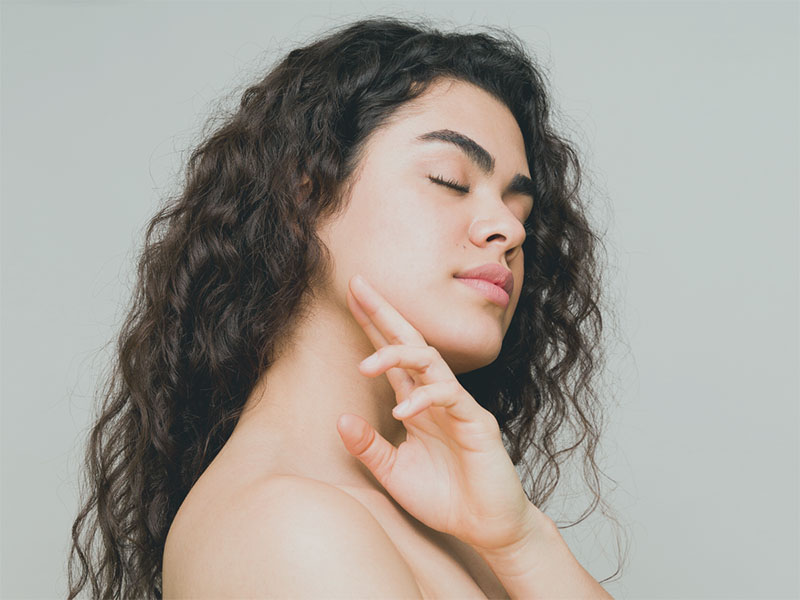 Acne Treatment & Acne Scar Removal in Toronto
Led by Dr. Lisa Kellett, DLK on Avenue is one of Toronto's most trusted acne treatment clinics. Our Acne and Acne Scars Treatment Program is a comprehensive program that reduces visible acne, prevents future acne outbreaks, and treats acne scars.
How the Acne and Acne Scar Treatment Program Works
We understand that every patient has different skin concerns, so DLK customizes options that target your needs with these steps:
Step 1: Comprehensive Medical Assessment
We will assess your skin and its condition through a detailed history of your health, a review of previous treatments, and a personal examination of your acne and acne scarring.
Step 2: Individualized Treatment Program
After she expertly assesses your skin, Dr. Lisa Kellett and her team, will design an individualized treatment for your acne or acne scars, catered to each patient.
Step 3: Acne Treatments at DLK on Avenue
Your acne treatments will take place at our state-of-the-art care clinic in midtown Toronto, with assistance from our team of acne specialists.
A personalized DLK Acne Treatment Program might include some or all of the following treatments:
Why Choose DLK on Avenue for Acne Treatment?
At DLK on Avenue, we know that acne is a sensitive condition. Whether you're a teenager dealing with the frustrations of hormonal acne or an adult with longstanding acne concerns, we have the expertise, experience, and solutions your skin needs.
Our acne treatments are carefully formulated to reduce acne and prevent breakouts, whatever the underlying cause. For acne scars, we offer cutting-edge treatments, including laser resurfacing and microneedling therapy. With DLK on Avenue, acne sufferers can finally feel comfortable in their own skin.

Dr. Kellett approaches cosmetic enhancement and skin care by developing and supervising individualized, specialized treatment regimens for every patient that walks through the DLK On Avenue doors. Her ability to put patients at ease and combine dermatological medicine with the latest technological advances results in the best skin care and injectable techniques.
With her many accomplishments, which include being a Fellow of the Royal College of Physicians of Canada and a graduate of the University of Toronto's prestigious medical school with training in Internal Medicine and specialized Dermatology, Dr. Lisa Kellett is often in frequent demand to report on trends and advancements in skin treatments. She is a great professional to have by your side during your chemical peel.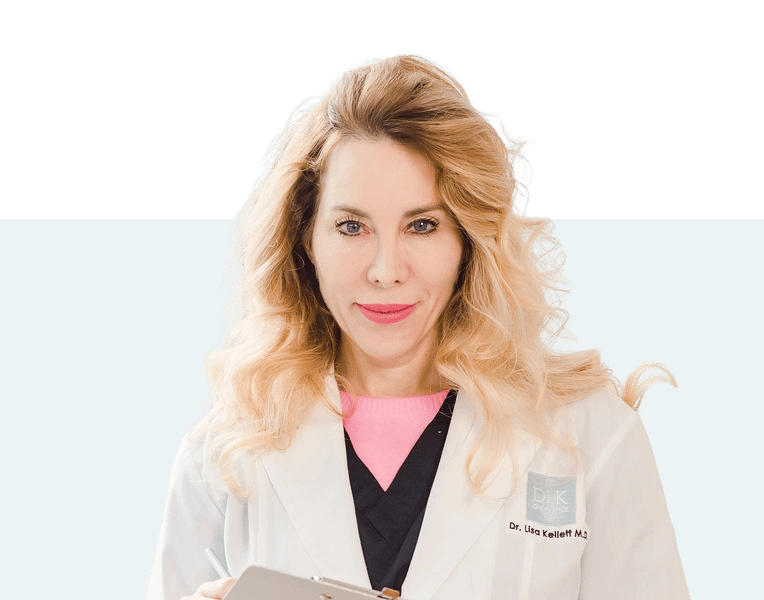 Dr. Abdulla is a leader in the industry of Aesthetic Medicine, being recognized for the natural results she can achieve for her patients through holistic yet customized treatment plans that address specific concerns. Her main goal is to maximize your results, minimize your recovery time, and help you look and feel more confident and beautiful.
Dr. Sonya Abdulla is an injectable and laser specialist who frequently teaches her peers about the most coveted Aesthetic and Laser Medicine techniques. Her medical opinion is extremely sought-after, and she is an active consultant to companies like Neutrogena and L'Oreal Canada. Dr. Abdulla's passion for rejuvenation and regenerative medicine will be your go-to doctor for injectables, lifts, and peels.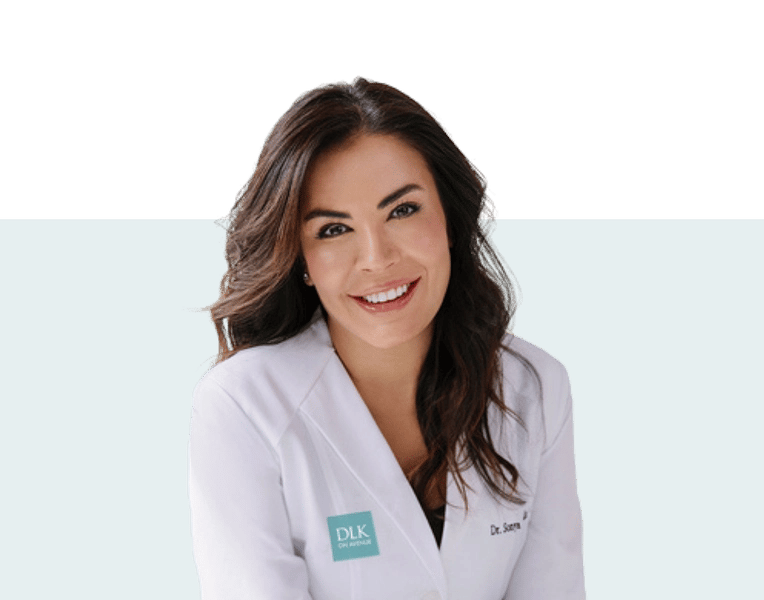 Acne is extremely common and occurs when sebum - the oil that keeps your skin from drying out - builds up along with dead skin cells, clogging the pores and hair follicles under the skin creating pimples or zits that become acne.
Many things, including hormonal changes, genetics, stress, oil/dirt/dead skin cell buildup, diet, or medication can cause acne. The built-up bacteria on the skin can cause inflammation that results in acne - and acne scars if you do not allow the pimples to heal themselves.
Many forms of acne result from different types of exterior and interior factors and all of the types of acne are listed below.
Whiteheads form when oil and dead skin cells close off the hair follicles or oil glands to form a closed bump on the skin.
Blackheads are formed the same way as whiteheads, but they appear as if there is dirt in the bump. Light reflects off the clogged hair follicle, causing dark spots.
Papules are skin lesions that appear as raised skin tissue with distinct or indistinct borders. They appear as a change in your skin's colour and texture, coming in various colours, shapes, and sizes.
Pustules are small, pus-filled sores that appear on the surface of your skin when you have an acne flare-up. They appear red and blister-like, often forming scars.
Nodules are abnormal tissue growths that can occur anywhere on the body and are often a symptom of an underlying health condition, such as acne.
Cysts are abnormally occurring sacs of fluid that often need to be surgically removed. If left untreated, they can cause scars or serious complications in the blood.
DLK on Avenue offers many acne treatment options, including collagen induction therapy with microneedling, an epidermal peel, and/or a non-ablative laser resurfacing treatment. However, we also offer treatments that only address acne and acne scars as a concern, predominantly dermal peels and at-home treatments.
Dermal Peels (aka Chemical Peels)
DLK dermal peels use a unique blend of naturally occurring acids formulated to improve acne and acne scars. Peels can be applied on the face, neck, chest, back, and arms.
Dr. Kellett may recommend some at-home treatments you can do before or after your in-clinic acne treatment as part of your personalized acne treatment program. This may include specific facial washes, moisturizers, and medications. You can also look into your diet and hormonal imbalances to see if any other stressors may be causing your acne and acne scarring.
Get a Personalized Acne Treatment Plan
The DLK on Avenue team will create a personalized acne treatment plan for you, whether you want to only choose at-home solutions or have more severe concerns requiring DLK treatments to rejuvenate and unclog your pores to reveal clear, bright, bacteria-free skin. We will look at your health history, assess your skin, and discuss your concerns in-depth to ensure you get the best results possible.
Acne scars are often a result of inflammation caused by blemishes. The pore with acne swells and breaks down in the wall of the pore. Some blemishes are small and heal quickly, but sometimes the content of the blemish spills into the surrounding tissue, causing deeper scarring.
Acne scars occur when acne breakouts penetrate the skin deeply and damage the skin and the tissue beneath it. Your body naturally produces collagen during the healing process, but a scar is created if too little or too much is produced.
The most common types of acne scars we treat at DLK on Avenue are atrophic acne scars and hypertrophic acne scars.
Atrophic acne scars develop when the skin cannot regenerate the tissue in the area of concern correctly. These scars appear as an indent as the healing occurs below the layer of skin.
Ice Pick Scars. Ice pick scars occur as a result of your acne healing itself. they look like small indentations that are wider at the skin's surface and narrow as they reach down into the skin.


Boxcar Scars. Boxcar acne scars also appear as an indent and heal below the top layer of the skin tissue. These scars look like rounded craters in the skin but have vertical, sharp edges.


Rolling Scars. Rolling scars appear as indentations in the skin with sloped sides wider than 5 millimetres. They can give the skin an uneven appearance and raised texture, and rolling scars can also cause other types of acne scars, marks, and discoloration.
Hypertrophic Acne Scars result from the acne healing process and appear as raised scar tissue lesions due to an overgrowth of the fibrous tissue where the acne lesion had developed.
Acne Scar Removal Treatment Options
If you want to reduce the look of acne scars and enjoy refreshed, bright skin, DLK on Avenue offers collagen induction therapy with microneedling and laser skin resurfacing.
Collagen Induction Therapy with Microneedling
DLK's Collagen Induction Therapy (CIT) is a microneedling system that rejuvenates the skin by using tiny needles to penetrate the skin up to 150 times per second to induce the production of collagen and elastin to heal conditions like acne scars.
This treatment's unique delivery of microneedling therapy is scientifically proven to stimulate collagen production and facilitates the formation of healthy skin without causing damage to the epidermis. Collagen induction therapy with microneedling allows the skin to repair itself naturally, resulting in smoother and healthier-looking skin free of acne.

Laser resurfacing restores the tone and texture of your skin for healthier, brighter looking results. This treatment improves damage caused by both acne and surgical scars.
During your laser skin resurfacing treatment, collagen is targeted and regenerated for a more even skin tone. A fractional laser delivers the laser energy to the skin through microscopic channels, minimizing any damage done to the dermis. The device allows for highly customizable acne and acne scar treatments, which will be discussed during your consultation.
Acne Scar Removal Treatment Options
DLK on Avenue's area of expertise is cosmetic dermatology, especially in regarding the concern of acne and acne scars. We aim to refresh and rejuvenate your skin so you can put your best face forward. DLK on Avenue looks forward to giving you an acne scar treatment plan that will lead to beautiful, blemish-free skin!
Book a Consultation at DLK on Avenue
Contact us directly to find out if our acne or acne scar treatments at DLK on Avenue are right for you. Dr. Kellett will assess your needs and develop a program specifically for you.
To schedule your treatment or consultation, please call 416-440-2597.
DLK on Avenue
108 Avenue Road
Toronto, Ontario
M5R 2H3
Phone: 416-440-2597
Fax: 416-923-2597
MON: 9:00am - 5:00pm
TUE: 8:30am - 7:00pm
WED: 8:30am - 7:00pm
THU:8:30am - 7:00pm
FRI: 8:30am - 7:00pm
SAT: 9:00am - 5:00pm
SUN: Closed