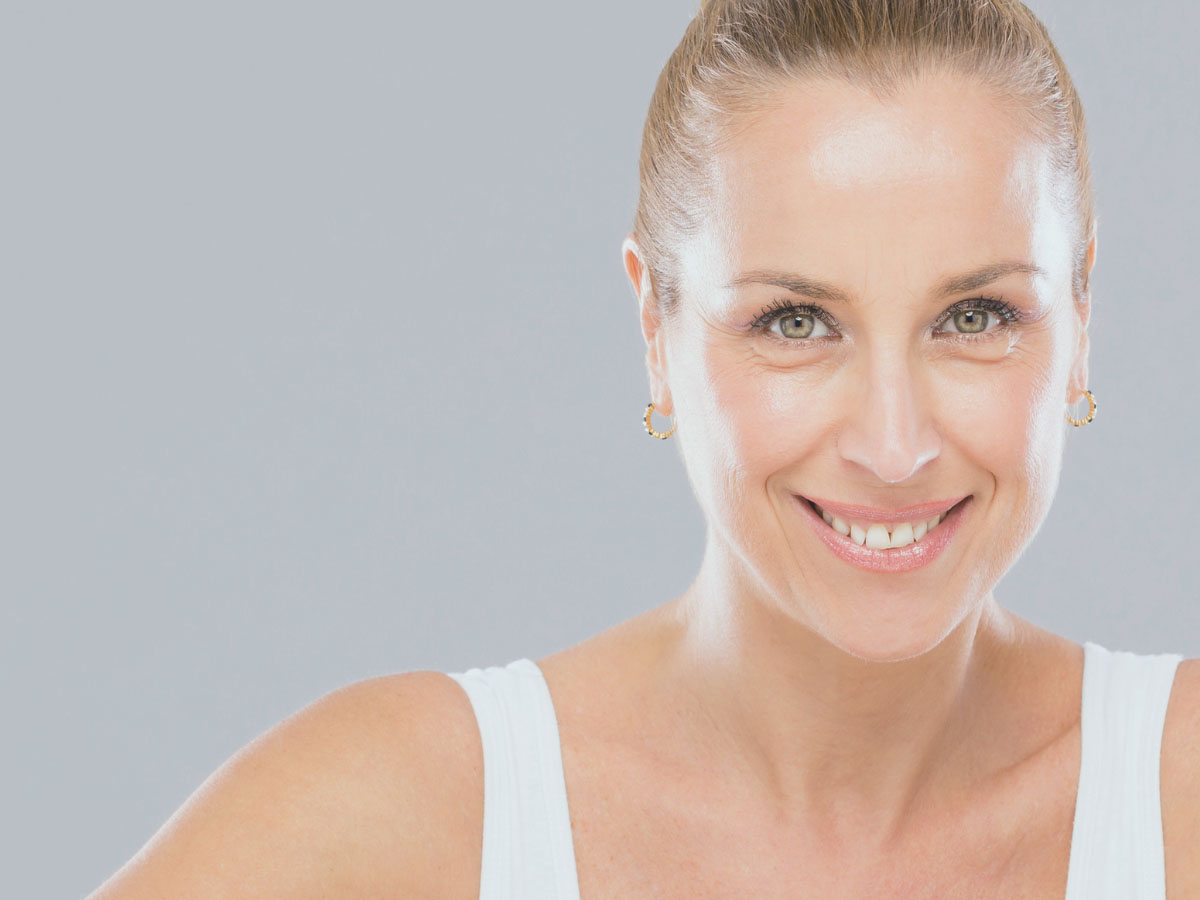 Age Spots Treatment in Toronto
DLK on Avenue offers the most effective and comprehensive Pigmented Lesions (Brown Spots) and Pigmentation Program for single and multiple brown spots and age spots. Benign pigmentation of the skin, such as sun spots, age spots, melasma, brown scars, and post-inflammatory hyperpigmentation, can all be treated effectively with our Plasma IQ treatments.
How the Age & Brown Spots Treatment Program Works
Below is a detailed, step-by-step explanation of our spot treatment program.
Step 1: Medical Assessment by an Age Spots Dermatologist
A personal assessment of each patient's skin condition through a detailed skin and health history will be performed, along with a review of previous treatments and skin examination.
Step 2: Individualized Age Spots Treatment Program
Dr. Lisa Kellett will design an individualized Age Spots Treatment Program for each patient based on her expert assessment.
Step 3: Age Spots Treatments at DLK on Avenue
You will begin your age spot treatment and leave the DLK on Avenue clinic with clear, rejuvenated skin.
A personalized DLK Age and Brown Spots Program might include the following:
Why Choose the Age Spots Experts at DLK on Avenue?
With a strong team, years of experience, and esteemed doctors by your side, DLK on Avenue is the ideal clinic to receive your customized age spot treatment. Highly skilled clinicians will perform your treatment and ensure you get the best results.
Toronto's Age Spot Experts
DLK on Avenue's talented team is led by renowned Dermatologists and age spot experts, Dr. Lisa Kellett and Dr. Sonya Abdulla. Our goal is to provide safe and effective age and brown spot reduction treatments in a comfortable medical setting.
Dr. Kellett is set apart by her unique approach to cosmetic enhancement and skin care by developing and supervising individualized, specialized treatment regimens for each patient in a way that puts even the most anxious patients at ease. These customized treatments combine the best of dermatological medicine with the latest technological advances.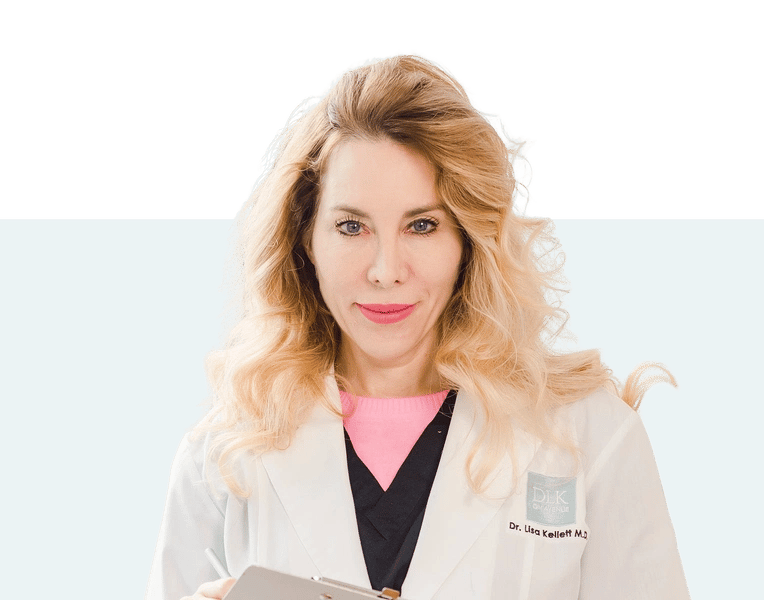 Dr. Abdulla is a thought leader in the industry of Aesthetic Medicine and is recognized for the natural results she achieves for her patients by developing holistic yet customized treatment plans to address specific concerns. She aims to make you look and feel beautiful in a comfortable clinic setting.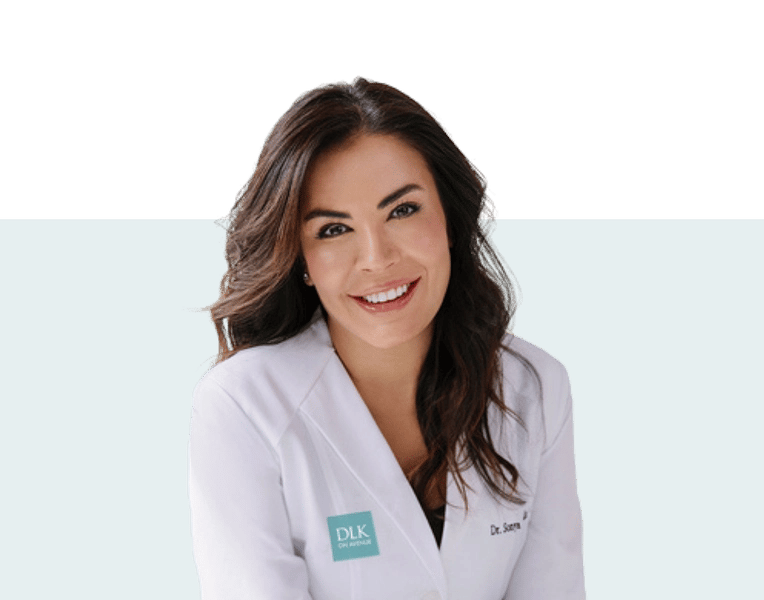 Age Spots are caused by overactive pigment cells due to ultraviolet light speeding up melanin production. Melanin is the natural pigment that gives skin colour. On skin that has years of sun exposure, this melanin can appear in the form of age spots, especially when the pigment is concentrated in clumps. .
Sunspots are dark or discoloured spots on the skin that are caused by years of prolonged sun exposure, especially due to a lack of SPF application.
Liver spots appear as flat brown or black spots on areas of the skin exposed to the sun. They actually have nothing to do with the liver and are often referred to as age spots or freckles.
Age Spots Signs and Symptoms
Some signs that you have age spots or may have age spots in the future include:
Flat, oval-shaped areas of concentrated hyperpigmentation.

Spots on the skin turning darker.

Extensive unprotected sun exposure.

Freckles increasing in size.

Brown spots grouping together.

Age spots can be associated with melanoma or other health conditions, but they can also be harmless. It is best to see a doctor or age spot expert if your spots:
Turn black.

Increase in size.

Have an odd shape.

Have a combination of pigmentation.

Are bleeding.

Age Spots Treatment Options
DLK on Avenue offers various facial rejuvenation and anti-aging skin treatments that can reduce the appearance of age spots. These treatments range from IPL to chemical peels and will be catered entirely to your preferences and goals. We generally recommend an IPL treatment to reduce the appearance of age spots and brown spots, but it is best to book a consultation with the DLK team to learn about the best plan of action for you.
Intense Pulsed Light (IPL) Treatment
Intense Pulsed Light Treatment (also known as IPL Treatment or Photorejuvenation) uses intense pulses of light to heat up the skin. This stimulates collagen production and remodelling. The superficial part of the skin is spared, so there is no injury to the outer layers of the skin. As a result, there is little or no downtime.
IPL is a safe and effective treatment with no recovery time. Patients can return to normal activities immediately following treatment. Treatment is usually very well tolerated and takes about 20 minutes.


Book a Consultation at DLK on Avenue
DLK on Avenue's area of expertise is cosmetic dermatology and laser surgery. Please feel free to leave us a confidential voicemail after business hours, and we will get back to you within one business day. We look forward to giving you a spot reduction treatment that will leave you with head-turning results!
To schedule your treatment or consultation, please call 416-440-2597.
DLK on Avenue
108 Avenue Road
Toronto, Ontario
M5R 2H3
Phone: 416-440-2597
Fax: 416-923-2597
MON: 9:00am - 5:00pm
TUE: 8:30am - 7:00pm
WED: 8:30am - 7:00pm
THU:8:30am - 7:00pm
FRI: 8:30am - 7:00pm
SAT: 9:00am - 5:00pm
SUN: Closed