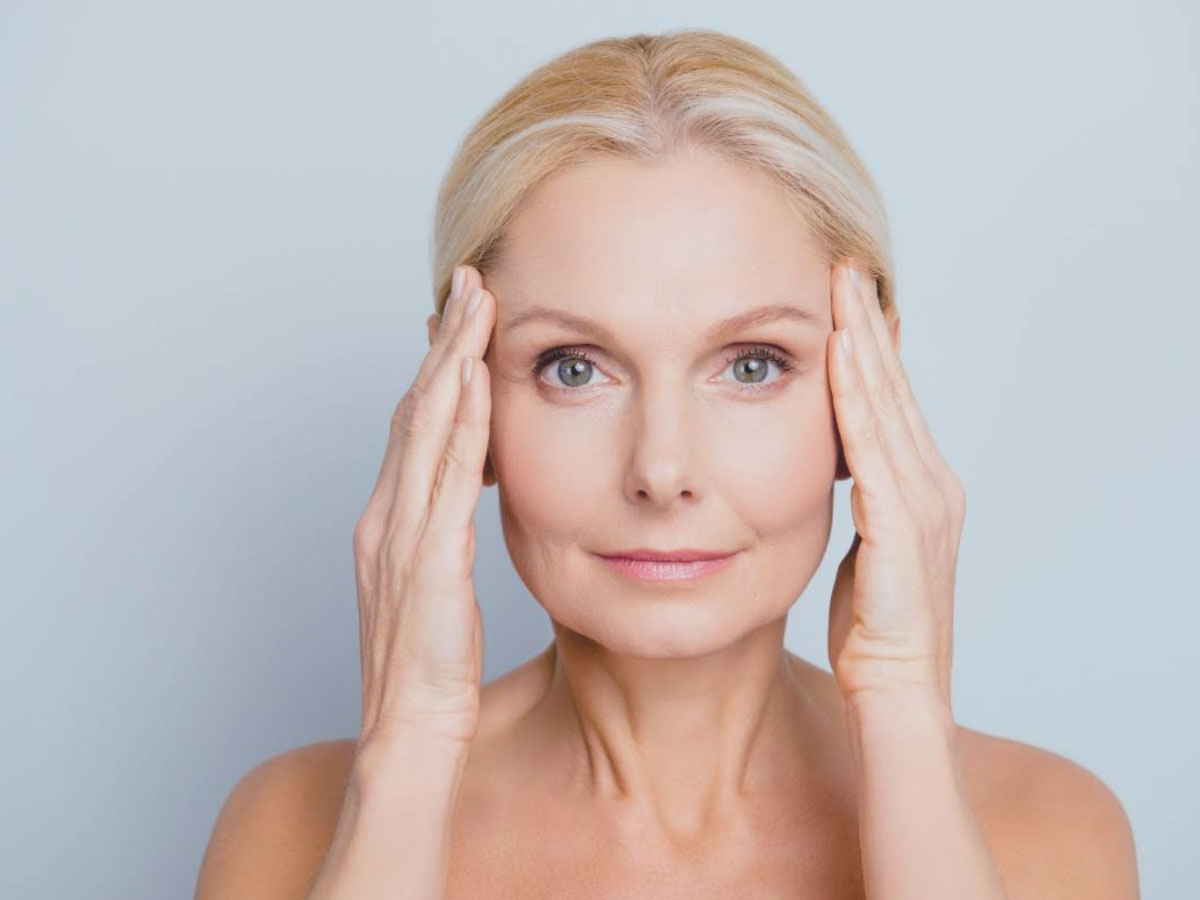 Fine Line & Wrinkle Treatment in Toronto
DLK on Avenue offers multiple options at our clinic in Toronto for wrinkles, fine lines and furrows. No more worrying about noticeable signs of aging with our rejuvenating fine line and wrinkle treatment program!
How the Fine Line & Wrinkle Treatment Program Works
At DLK on Avenue, we understand that every person is different and unique. Our fine lines and wrinkle treatment program is customized to your individual needs with the following steps:
Step 1: Comprehensive Medical Assessment
An assessment of the condition of each patient's skin in terms of wrinkles and fine lines through a detailed health history will be performed, with a review of previous treatments and a skin examination.
Step 2: Individualized Fine Line and Wrinkle Treatment Program
Dr. Lisa Kellett and her team, will design an individualized fine line and wrinkle treatment program for each patient based on her expert assessment.
Step 3: Fine Line and Wrinkle Treatments at DLK on Avenue
Once your treatment plan is in place, you'll begin wrinkle treatments at our state-of-the-art facility in midtown Toronto.
A personalized DLK Wrinkle Treatment Program might include some or all of the following treatments:
DLK's Platelet-Rich Plasma (PRP) treatment involves the collection of your blood, which is then processed to separate the plasma and platelet portions which are then injected back into your skin to stimulate new collagen production.
Why Choose DLK on Avenue for Wrinkle Treatment?
As midtown Toronto's premier dermatology centre, DLK on Avenue offers a wealth of treatment options for wrinkles and fine lines.
DLK's fine line and wrinkle program includes leading solutions and technologies – including collagen induction, PRP therapy, and injectable treatments. This makes it easy to find the right treatment (or mix of treatments) for different skin types and wrinkle types.
Our cutting edge facility includes a range of patient amenities, and is staffed by a leading team of dermatologists, RNs, and aestheticians.

Toronto's Fine Line and Wrinkle Removal Experts
Led by Dr. Lisa Kellett and Dr. Sonya Abdulla, our team has decades of experience treating wrinkles, fine lines, and other signs of aging. Whether you're dealing with wrinkles, fine lines, or furrows, we know your skin has unique needs and concerns. Our experts will work with you to design a wrinkle treatment plan that addresses these needs and helps you achieve your anti-aging goals.
Dr. Kellett approaches cosmetic enhancement and skin care by developing and supervising individualized, specialized treatment regimens for every patient that walks through the DLK On Avenue doors. Her ability to put patients at ease and combine dermatological medicine with the latest technological advances results in the best skin care and injectable techniques.
With her many accomplishments, which include being a Fellow of the Royal College of Physicians of Canada and a graduate of the University of Toronto's prestigious medical school with training in Internal Medicine and specialized Dermatology, Dr. Lisa Kellett is often in frequent demand to report on trends and advancements in skin treatments. She is a great professional to have by your side during your chemical peel.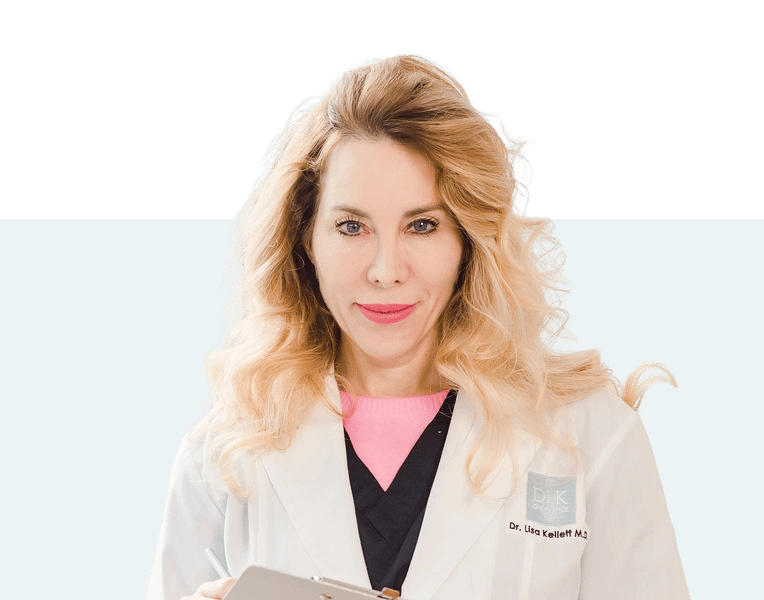 Dr. Abdulla is a leader in the industry of Aesthetic Medicine, being recognized for the natural results she can achieve for her patients through holistic yet customized treatment plans that address specific concerns. Her main goal is to maximize your results, minimize your recovery time, and help you look and feel more confident and beautiful.
Dr. Sonya Abdulla is an injectable and laser specialist who frequently teaches her peers about the most coveted Aesthetic and Laser Medicine techniques. Her medical opinion is extremely sought-after, and she is an active consultant to companies like Neutrogena and L'Oreal Canada. Dr. Abdulla's passion for rejuvenation and regenerative medicine will be your go-to doctor for injectables, lifts, and peels.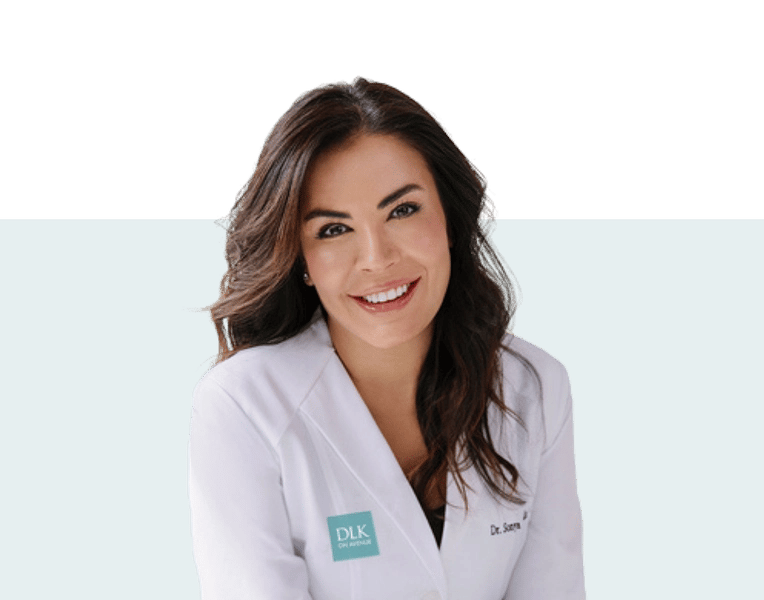 Wrinkles and fine lines can be caused by many factors, predominantly:
Aging.

Animated and repeated facial expressions.

Weight loss.

Sun exposure.

Reduced collagen and elastin production.

Dehydration, smoking cigarettes, and drinking alcohol.

A lack of a skincare regimen, especially when it comes to moisturizing.

Types of Fine Lines and Wrinkles
We also treat common locations for fine lines to occur, including:At DLK on Avenue, we treated every type of wrinkle, including:
Dynamic Wrinkles. Dynamic wrinkles are a result of facial animation and expressing emotions. You'll notice them most in areas that wrinkle or move when you smile, frown, laugh, cry, or concentrate. After repeated motions over the years, they can create permanent fine lines in those areas.

Gravitational Wrinkles. Gravitational wrinkles are caused by the natural pull and sagging of skin that comes with aging. These wrinkles are caused by loose skin being pulled down and a loss of collagen, creating jowls in the neck area, droopy eyelids/brows, and marionette lines around the mouth.

Wrinkle Folds. Some wrinkles can become so deep that crevices, furrows, or wrinkle folds form. These can be especially noticeable around your eyes, mouth, and neck.

Static Wrinkles. Static wrinkles form with age as our skin loses collagen and elastin. These are inevitable and can occur anywhere on the face and body.

We also treat common locations for fine lines to occur, including:
Bunny Lines. Bunny lines refer to the diagonal wrinkles on each side of your upper nose caused by scrunching your nose, laughing, and smiling repeatedly.

Crow's Feet. Crow's feet are the lines that form next to your eyes, appearing out of the upper and lower waterline as a result of repeated smiling and laughing.

Forehead Lines. Forehead lines are short or long creases in the forehead, especially if you often raise your eyebrows.

Laugh Lines. As simple as the name - laugh lines form around the mouth and dimples if you have them, becoming deeper every time you laugh or smile.

Lip Lines. Lines form above and below the lips to create lip lines, a natural part of the aging process that can worsen by smoking, drinking through a straw, or sun exposure.

Marionette Lines. Named so because they resemble the lines on the mouth of a marionette puppet, these wrinkles result from smiling, laughing, and aging - think laugh lines mixed with drooping skin due to loss of collagen.

Under Eye Wrinkles. Under-eye wrinkles can appear in many forms, such as eye bags, crow's feet, or any lines below the lash line.

Worry Lines. Worry lines, referred to as "elevens" or "furrow lines," are caused by repeatedly furrowing your brows out of frustration or concentration.
Fine Line, Wrinkle, and Furrow Treatment Options
To treat your fine lines and wrinkles, DLK on Avenue offers a variety of options and combinations to treat your specific skin concerns.
Laser resurfacing restores skin tone and texture for healthier, brighter skin. This treatment is effective in improving damage caused by aging, sun exposure, and loss of collagen.
DLK's Cosmetic Injection Treatment is a safe and effective solution for anyone concerned with fine lines and wrinkles. These anti-wrinkle injections are a non-surgical and physician-administered treatment that smooths signs of aging like frown lines and wrinkles between the brows.
Dermal Fillers for Wrinkles
DLK on Avenue is proud to offer a variety of high-quality injectable fillers and dermal fillers administered in a professional, comfortable environment. Dermal fillers can plump your lips, improve lost volume in the cheeks and chin, and soften facial wrinkles.
PRP (Platelet-Rich Plasma) Treatment
DLK's Platelet-Rich Plasma (PRP) treatment involves collecting a small sample of the patient's blood and using a centrifuge to separate the plasma and platelet portions. The PRP is then injected into the skin to stimulate new collagen production and rejuvenate cells. These treatments can improve the appearance of fine lines and wrinkles on the face, neck, décolletage, and hands.
DLK's Skinboosters Injectable treatment has been proven to improve skin firmness and collagen production. This treatment reduces the appearance of fine lines and wrinkles by increasing the hydration of the epidermis and dermis.
Collagen Induction Treatments
DLK on Avenue offers both collagen induction treatments and collagen induction microneedling treatments for fine lines and wrinkles. DLK's Collagen Induction Injectable Treatment activates your skin's collagen production for a rejuvenated appearance. DLK's Collagen Induction Therapy (CIT) is an electric microneedling system that refreshes the skin by using small needles to induce the production of new elastin and collagen.
Book a Consultation at DLK on Avenue
DLK on Avenue's area of expertise is the treatment of fine lines and wrinkles with cosmetic dermatology. Contact us today to book an appointment and learn more about which fine lines and wrinkle treatment is best suited for your needs and aesthetic goals.
To schedule your treatment or consultation, please call 416-440-2597.
DLK on Avenue
108 Avenue Road
Toronto, Ontario
M5R 2H3
Phone: 416-440-2597
Fax: 416-923-2597
MON: 9:00am - 5:00pm
TUE: 8:30am - 7:00pm
WED: 8:30am - 7:00pm
THU:8:30am - 7:00pm
FRI: 8:30am - 7:00pm
SAT: 9:00am - 5:00pm
SUN: Closed