What is DLK RF Microneedling?
DLK RF Microneedling Treatment stimulates collagen and elastin production to improve texture, tone and clarity of the skin.

This treatment uses ultrafine needles to deliver precise energy, stimulating the body's natural healing process through the production of new collagen and elastin. DLK RF Microneedling can be performed on all skin types, anywhere on the body.

Additional benefits of DLK RF Microneedling include:
Stimulates new collagen production for tighter, firmer looking skin;

Textural improvement with smoother, brighter skin and natural-looking results;

Improves scarring and skin texture;

The Fusion tip delivers topicals 67% deeper for more efficacious treatment.
DLK RF Microneedling Treatment at a Glance:
DLK RF Microneedling Treatment delivers focused radiofrequency (RF) technology to heat and trigger your body's natural response to increase collagen and elastin production. Most treatments can be performed in under one hour.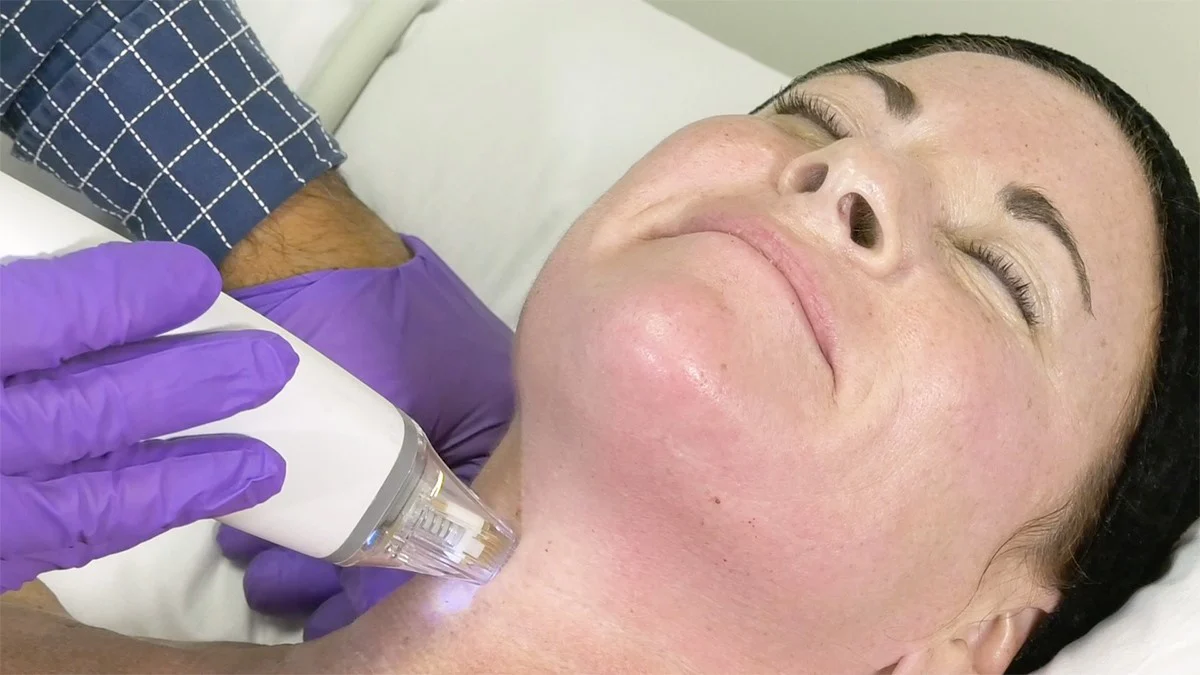 Patients who have a history of cold sores may require antiviral pills the night prior, and day of the treatment to decrease the risk of an outbreak. Patients should keep hydrated and shave visible hair the day of the treatment. A medical-grade skincare regimen before the treatment is recommended for optimal results.
Immediately after treatment your skin will feel warm and may be red. This settles quickly, usually within 24-48 hours. Treatments are well-tolerated, with minimal reported side effects, such as pinpoint bleeding, swelling, redness, or irritation. Instructions on how to use your post-procedure at-home products will be provided. The DLK RF Microneedling Treatment combines in-clinic treatments and at-home prescribed products.
3-6 treatments approximately 4-6 weeks apart will usually be required for optimal results. Maintenance treatments are recommended after the initial course of treatments. Results may be seen within several days with gradual improvement over the course of several weeks to several months.
Is DLK RF Microneedling Treatment Right for You?
To find out if this treatment is the best fit for your individual skin concern, contact us directly. Dr. Kellet will assess your needs and develop a program built specifically for you.
To schedule your treatment or consultation please call
416-440-2597
DLK on Avenue
108 Avenue Road
Toronto, Ontario
M5R 2H3
Phone: 416-440-2597
Fax: 416-923-2597
MON: 9:00am - 5:00pm
TUE: 8:30am - 7:00pm
WED: 8:30am - 7:00pm
THU:8:30am - 7:00pm
FRI: 8:30am - 7:00pm
SAT: 9:00am - 5:00pm
SUN: Closed