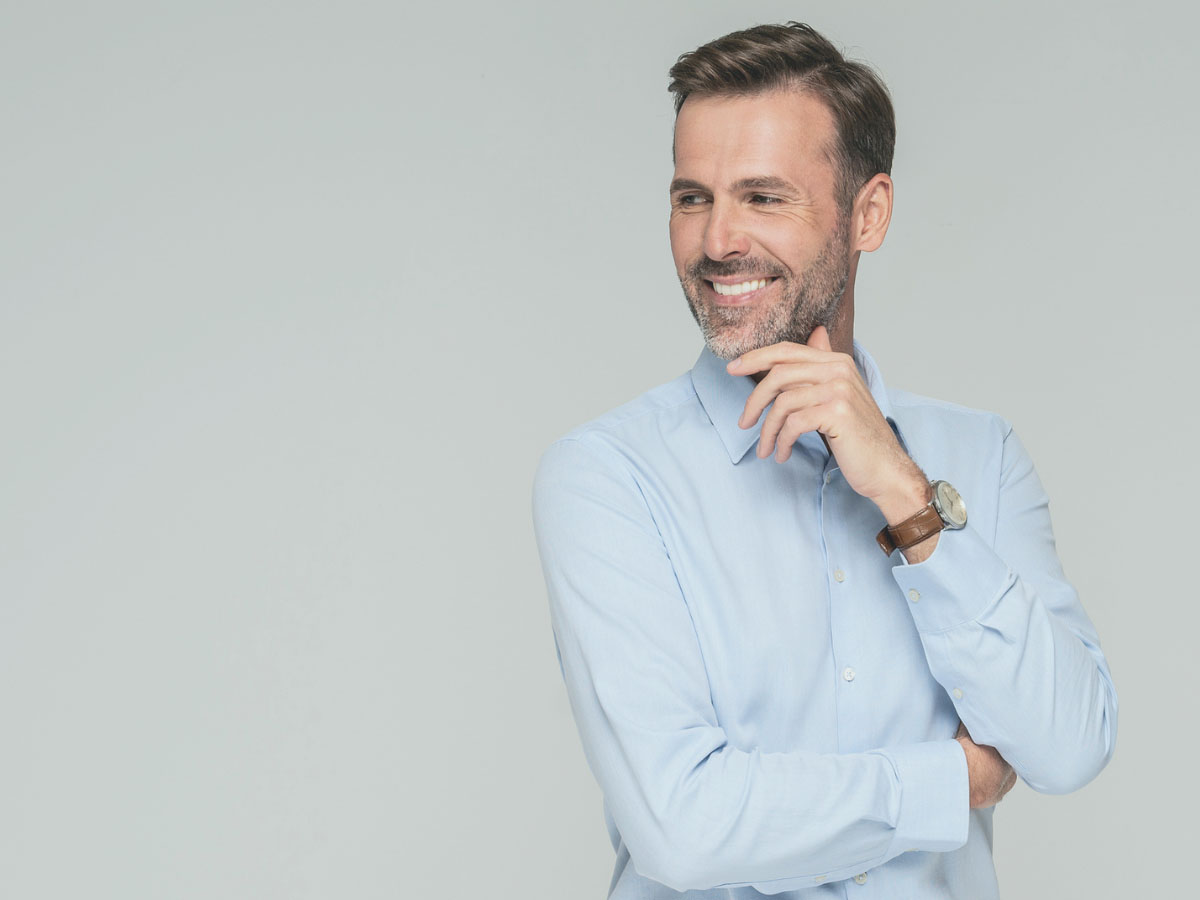 Anti-Aging Treatments for Men
DLK recognizes the desire to retain a rested and youthful look in today's competitive and demanding world and understands the needs and lifestyle of today's highly visual males. We offer multiple non-surgical treatments for men's anti-aging needs.
How the Anti-Aging for Men Program Works:
Every patient is unique, so DLK offers customized options that will target each patient's needs with the following steps:
Step 1: Comprehensive Medical Assessment
A personal assessment each patient's skin condition through a detailed skin and health history, review of previous treatments and skin examination.
Step 2: Individualized Treatment Program
Based on her expert assessment, Dr. Lisa Kellett will design an individualized Anti-Aging for Men Program for each patient.
A personalized DLK Wrinkles, Fine Lines, and Furrows Program might include treatments consisting of a combination of some or all of the following:
DLK on Avenue
108 Avenue Road
Toronto, Ontario
M5R 2H3
Phone: 416-440-2597
Fax: 416-923-2597
MON: 9:00am - 5:00pm
TUE: 8:30am - 7:00pm
WED: 8:30am - 7:00pm
THU:8:30am - 7:00pm
FRI: 8:30am - 7:00pm
SAT: 9:00am - 5:00pm
SUN: Closed