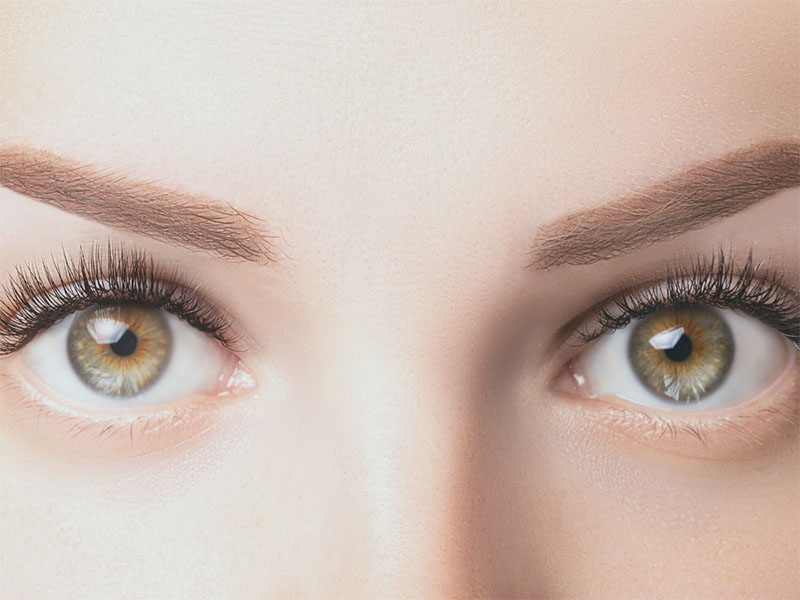 Under Eye Dark Circle Treatment in Toronto
Are you tired of looking tired because of dark under eye circles? Come to DLK on Avenue in Toronto for effective treatments that will make you look refreshed.
How the Dark Under-Eye Circles Program Works:
Every patient is unique, so DLK offers customized options that will target each patient's needs with the following steps:
Step 1: Comprehensive Medical Assessment
A personal assessment each patient's skin condition through a detailed skin and health history, review of previous treatments and skin examination.
Step 2: Individualized Treatment Program
Based on her expert assessment, Dr. Lisa Kellett will design an individualized DLK Dark Under-Eye Circles Program for each patient.
Why Choose DLK on Avenue for Under Eye Dark Circle Treatment?
DLK on Avenue offers effective and safe solutions for dark circles in a comfortable medical environment, led by respected dermatologists Dr. Lisa Kellett and Dr. Sonya Abdulla.
Known for her unique approach, Dr. Kellett creates specialized treatment plans tailored to each patient's needs, setting even the most nervous patients at ease. Her custom treatments blend top dermatological practices with the latest technology to effectively brighten eyes and diminish dark circles. Learn More
A leading figure in Aesthetic Medicine, Dr. Abdulla is known for achieving natural results through tailored treatment plans for issues like dark under-eye circles. Her goal is to enhance your appearance and well-being in a comfortable clinic environment. Learn More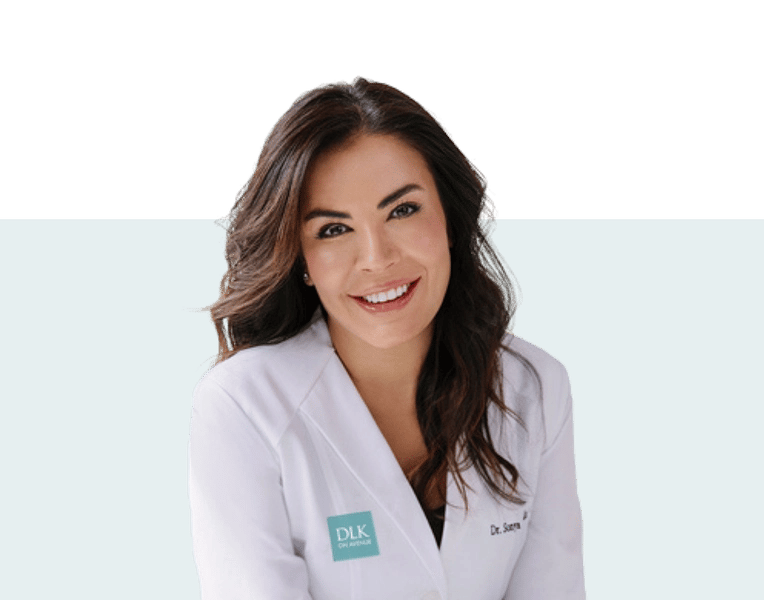 What causes Under Eye Dark Circles?
Common reasons for dark circles include:
Genetics

Age

Lack of sleep

Lifestyle factors (e.g., diet, health)

Hyperpigmentation
At DLK on Avenue, we offer personalized assessments to find the cause of your dark circles and create a treatment plan just for you.
What are the Types of Under Eye Dark Circles?
There are different kinds of dark circles under the eyes, each with its own solution. DLK on Avenue offers a range of treatments to tackle each type effectively.


Pigmentation-Related Dark Circles
Increased Melanin: Due to genetics or sun exposure.
Post-Inflammatory Hyperpigmentation From conditions like eczema or allergies.

Vascular Dark Circles
Visible Blood Vessels: Thin skin makes them more noticeable.
Poor Blood Circulation: Can darken the skin under the eyes.

Structural Dark Circles
Loss of Fat and Collagen: Makes blood vessels and muscles more visible.
Hollow Tear Troughs: Cast shadows, darkening the area.

Lifestyle-Related Dark Circles
Lack of Sleep: Makes blood vessels more visible.
Poor Diet and Dehydration: Can lead to dull skin and highlight dark circles.

Genetic Dark Circles
Hereditary Factors: Influence skin thickness and blood vessel placement.

Allergy-Induced Dark Circles
Histamine Release: Allergies can dilate blood vessels and cause inflammation.
DLK on Avenue's Approach to Under Eye Dark Circle Treatment
We focus on custom treatments designed for your specific needs. We aim for excellent results and quick recovery with advanced technology and modern methods. The DLK on Avenue clinic offers injectable fillers and PRP treatments to help reduce the appearance of dark under eye circles.


Injectable Fillers
Injectable fillers from DLK on Avenue can tackle issues like dark circles and hollow tear troughs. They add volume to smooth out the skin, reducing shadows and blending the lower eyelids into the cheeks more naturally.


Platelet-rich Plasma (PRP)
PRP can target the underlying causes of dark under eye circles. This can include pigmentation irregularities, thinning skin, and collagen loss. PRP stimulates collagen production and improves skin texture, creating a smoother, brighter under-eye area.
Dark Circle Treatment Aftercare and Maintenance
To maximize results and minimize downtime, consider:
A regular skincare routine

Adequate sleep

Balanced diet and exercise

Sun protection, especially during healing

Staying hydrated

Sleeping on your back, head elevated, for better blood flow until healed

Regular maintenance appointments for lasting results
FAQs on Dark Circle Treatment
Q1: Is there downtime after treatment?
No downtime is needed for PRP or injectables, but avoiding strenuous activity and sun exposure for a few days is advised.


Q2: Are the results permanent?
Results aren't permanent but can last for weeks to months. Regular maintenance can prolong the effects.
Q3: How quickly will I see improvements?
You'll notice fading dark circles 1-2 weeks post-treatment. For added volume, results are immediate and improve over weeks.



Q4: How many sessions are required?
For PRP, two annual treatments are often enough. Injectables may require 3-6 spaced-out sessions for long-term results.



Q5: Are treatments suitable for men?
Yes, our treatments are available for everyone, no matter their gender!
Personalized Dark Circle Treatment at DLK on Avenue
Don't let dark circles steal your glow. Take the first step towards brighter, rejuvenated under-eyes by scheduling a consultation with DLK on Avenue's dark circle experts today.
A personalized DLK Dark Under-Eye Circles Program might include treatments consisting of a combination of some or all of the following:
DLK's Platelet-Rich Plasma (PRP) treatment involves the collection of your blood, which is then processed to separate the plasma and platelet portions which are then injected back into your skin to stimulate new collagen production.
DLK on Avenue
108 Avenue Road
Toronto, Ontario
M5R 2H3
Phone: 416-440-2597
Fax: 416-923-2597
MON: 9:00am - 5:00pm
TUE: 8:30am - 7:00pm
WED: 8:30am - 7:00pm
THU:8:30am - 7:00pm
FRI: 8:30am - 7:00pm
SAT: 9:00am - 5:00pm
SUN: Closed