Intense Pulsed Light (IPL) Treatment in Toronto
DLK on Avenue offers state-of-the-art intense pulsed light (IPL) Treatment at our clinic in midtown Toronto. IPL Treatments use light to stimulate collagen and rejuvenate skin. It's an ideal way to tighten skin, reduce pores, control redness, and reduce blemishes like spider veins, age spots, and scars. Many areas can be treated with IPL photorejuvenation, including the face, neck, chest and hands.
What Is Intense Pulsed Light Treatment (aka IPL Treatment)?
Intense Pulsed Light Treatment (also known as IPL Treatment or Photorejuvenation) uses intense pulses of light to heat up the skin. This stimulates collagen production and remodeling. The superficial part of the skin is spared so there is no injury to the outer layers of skin. As a result, there is little or no downtime.
IPL is a safe and effective treatment with no recovery time. Patients can return to normal activities immediately following treatment. Treatment is usually very well tolerated and takes about 20 minutes.

IPL Treatment at a Glance:
Why Choose DLK on Avenue for IPL Photorejuvenation?
DLK on Avenue's goal is to provide safe and effective IPL Photorejuvenation treatments in a comfortable medical setting. We also make it our priority to educate our patients on the importance of treatment supervised under the expertise of a board certified specialist. With our expertise in IPL Photorejuvenation, you will enjoy a spa-like experience with beautiful results.

Toronto's IPL Treatment Experts
DLK on Avenue's team of medical experts is led by renowned Dermatologists, Dr. Lisa Kellett and Dr. Sonya Abdulla. The expertise, esteem, and talent of our staff is second to none. Learn more about our staff here.

Dr. Kellet approaches cosmetic enhancement and skin care by developing and supervising individualized, specialized treatment regimens for every patient that walks through the DLK On Avenue doors. Her ability to put patients at ease and combine dermatological medicine with the latest technological advances results in the best skin care and injectable techniques.
With her many accomplishments, which include being a Fellow of the Royal College of Physicians of Canada and a graduate of the University of Toronto's prestigious medical school with training in Internal Medicine and specialized Dermatology, Dr. Lisa Kellet is often in frequent demand to report on trends and advancements in skin treatments, and she is a great professional to have by your side during your IPL treatment.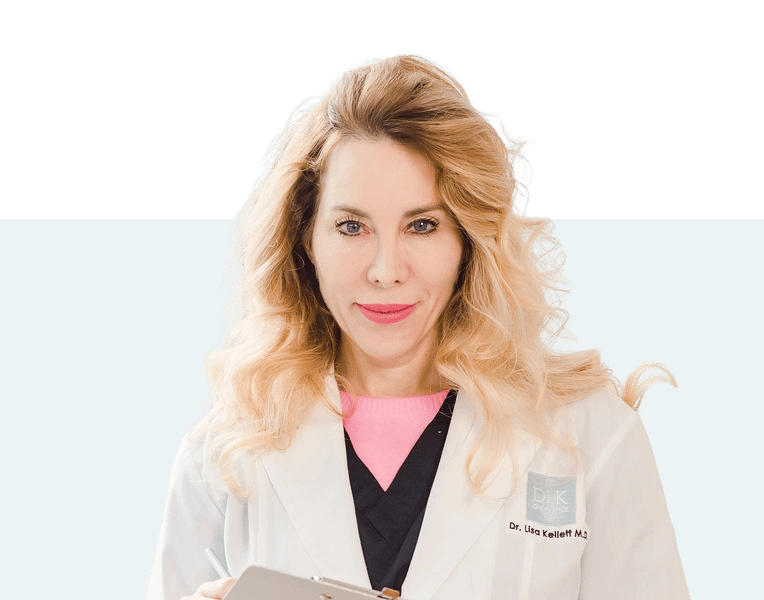 Dr. Abdulla is a leader in the industry of Aesthetic Medicine, being recognized for the natural results she is able to achieve for her patients through holistic yet customized treatment plans that address specific concerns. Her main goal is to maximize your results, minimize your recovery time, and help you look and feel more confident and beautiful.
Dr. Sonya Abdulla is an injectable and laser specialist who frequently teaches her peers about the most coveted techniques of Aesthetic and Laser Medicine. Her medical opinion is extremely sought-after and she is an active consultant to companies like Neutrogena and L'Oreal Canada. Dr. Abdulla's passion for rejuvenation and regenerative medicine, she will be your go-to doctor for injectables, lifts, and other advanced treatments like IPL therapy.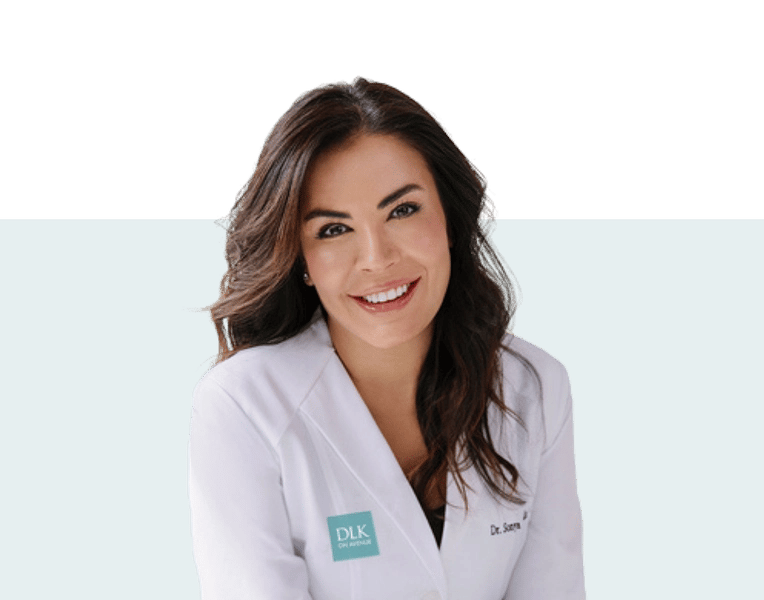 How to Prepare for IPL Photorejuvenation
To prepare for your IPL Photorejuvenation, there are a few basic steps to follow, including:
Avoid direct sun exposure. IPL uses high-energy light ways, so it's best to make sure you don't expose your skin to the sun directly before your appointment, or else it will be much more sensitive. If you do need to quickly step outside, wear sunscreen with an SPF of at least 30.


Do not exfoliate before your treatment. For one week before your IPL Photorejuvenation, you should stop any exfoliating treatments that are part of your skincare regimen. For your treatment to remain gentle, don't expose your skin to abrasion beforehand.

Don't use tanning products. Tanning products used on your skin can interfere with your IPL photorejuvenation treatment. Avoid using tanning beds, self-tanner, and tanning lotion for one month before your IPL treatment.

Don't wear makeup on the day of your IPL treatment. This is a given, but we need direct access to your skin to perform the IPL photorejuvenation treatment - arrive with a cleansed face free of makeup and any other products.

Listen to the DLK on Avenue team. During your initial consultation, our team will provide you with detailed instructions for how to prepare for your IPL treatment, along with aftercare instructions and a recovery timeline.
During Your IPL Treatment
During the treatment, protective goggles are placed over the patient's eyes and a thin layer of conductive gel is applied. A hand piece with a cool tip is placed against the skin and the skin is treated with a very brief pulse of light which feels like the snap of a rubber band.
IPL uses wavelengths to correct skin concerns such as hyperpigmentation and signs of aging. The energy waves pass through the epidermis to the targeted lesions in the treatment area. The light heats cells and destroys them, causing your body's natural healing response to kick in and boost your collagen product to clean up any imperfections.
The procedure takes 20-30 minutes and the patients can return to the regular activity immediately after. A cooling gel is applied to the skin to avoid direct contact with heat, and the IPL system includes built-in cooling for patient safety and comfort.

IPL Treatment Aftercare & Recovery
Immediately after your treatment when you arrive home, you can begin washing your skin with a mild cleanser, but do not do much more than this for the first week so as not to cause lesions in the skin. DLK on Avenue can give you some recommendations according to your individual skin care needs. Makeup can be applied immediately after the treatment and you can return to your regular activities the day of your IPL procedure.
For optimal results from IPL Treatment, DLK on Avenue recommends a series of 6 treatments, scheduled 2-4 weeks apart. After you've completed these sessions, you should schedule a maintenance treatment every 3-4 months to maintain results.

You should not have IPL treatments if:
You have had unprotected sun exposure in the last 4 weeks

You have used tanning beds or tanning creams in the last 4 weeks

You are or may be pregnant

You have active infections or an immunosuppressive disease

You have open lesions

You have an active herpes virus infection

You are using a drug called Accutane. which can interfere with skin healing
There are many types of photofacial procedures, but the two most common that use light energy to treat skin issues are intense pulsed light (IPL) and light emitting diode (LED). These names refer to the type of light being used during the procedure. IPL is the most sought-after pulsed light treatment to correct irregularities, and below are the many treatment options available.

IPL Photofacials involve light being soaked up by your red blood cells and melanin to damage both. The damaged melanin results in decreased hyperpigmentation, while the damaged hemoglobin stimulates collagen production and blood flow to the skin, meaning the melanin can be absorbed quickly.

IPL Neck, Chest, and Hand Treatments
IPL can treat skin imperfections and texture issues on the neck, chest, and hands - areas often neglected by anti-aging creams and sunscreen. IPL can erase signs of aging from the neck, chest, and hands, including hyperpigmentation, age spots, blemishes, broken blood vessels, wrinkles, and sagging skin.

Intense Pulsed Light therapy's uses of controlled light in high-energy wavelengths means blood flow and collagen production to the skin are increased to alleviate inflammation, redness, pimples, and uneven skin tone caused by rosacea. IPL can be a great long-term solution for those suffering with Rosacea who want a gradual and natural improvement to their skin's appearance.

Benefits of IPL Treatment
An IPL Treatment can give you long-lasting results if you are looking to reduce signs of hyperpigmentation, aging, scarring, and many other concerns. Some benefits of IPL include:
Tackling the causes of acne and its lasting side effects, like scarring

Killing harmful bacteria to reduce redness and inflammation

Encouraging the skin to shed and renew its outer layer, a process that gradually eliminates scar tissue

No downtime required

A quick treatment time.
Being an effective solution to hyperpigmentation, signs of aging, sagging skin, reducing enlarged pores, decreasing the look of spider veins, and getting rid of age spots.


Side Effects of IPL Treatment
Although side effects of IPL are minor and rare, if you do not prepare for the treatment properly or avoid following doctor's instructions, there may be some complications. Some side effects of IPL include:
Pain in the treatment area

Increased hyperpigmentation

Swelling

Infection

Bleeding

Scarring and crusting
Book Your Consultation at DLK on Avenue
DLK on Avenue's area of expertise is cosmetic dermatology and laser surgery. Please feel free to leave us a confidential voicemail after business hours and we will get back to you within one business day. We look forward to giving you an IPL Treatment that will leave you with head-turning results!
How do IPL treatments work?
IPL treatments work by using wavelengths to correct skin concerns such as hyperpigmentation and signs of aging by creating targeted lesions and promoting collagen production in the skin.
The skin is made up of three distinct layers: a visible outer layer on the surface called the epidermis, a collagen-rich under layer beneath the surface called the dermis, and an inner layer beneath the dermis called the subcutaneous layer.
When the collagen in these three layers breaks down due to sun exposure, genes, or the normal aging process, your skin reduces production of collagen and begins to thin and pigment or redness begins to appear on the epidermal layer of the skin.
IPL emits intense pulses of light to penetrate all layers of the skin. During the treatment, collagen is stimulated, and blood vessels under the top layer of skin constrict, reducing redness and pigmented lesions.
An IPL treatment can give you long-lasting results if you are looking to reduce signs of hyperpigmentation, aging, scarring, and many other concerns.

How long do results from IPL treatments last?
The results from an IPL treatment normally last for a year, but with maintenance treatments every few months, you can make your results last for as long as you'd like.

How many IPL treatment sessions will I need?
For optimal IPL results, it is recommended that patients receive 4-6 treatments scheduled four weeks apart. However, it is best to discuss with the DLK on Avenue team how many treatment sessions you will need for optimal results.

How far apart should IPL treatment sessions be performed?
For the best results, it is suggested that you have 4-6 treatment sessions performed.

How often should I get IPL maintenance treatments?
You should receive your IPL maintenance treatments once a month to maintain your beautiful results.
Is IPL Treatment Right for Me?
To find out if IPL treatment is right for you, contact us directly. Dr. Kellett will assess your needs and develop a program built specifically for you.
To schedule your treatment or consultation please call 416-440-2597
DLK on Avenue
108 Avenue Road
Toronto, Ontario
M5R 2H3
Phone: 416-440-2597
Fax: 416-923-2597
MON: 9:00am - 5:00pm
TUE: 8:30am - 7:00pm
WED: 8:30am - 7:00pm
THU:8:30am - 7:00pm
FRI: 8:30am - 7:00pm
SAT: 9:00am - 5:00pm
SUN: Closed